Description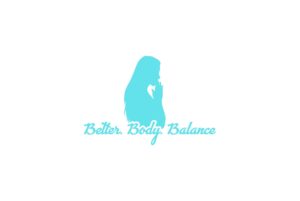 BETTER.BODY.BALANCE
Starts Monday 10th October 2022
So you're mid-30s, or into your 40s or you're past menopause already but you're affected by symptoms such as weight gain or difficulty losing weight, brain fog, low energy levels, anxiety, hot flushes, disturbed sleep, painful or irregular periods, low confidence, food sensitivities, joint pain & stiffness, vaginal dryness, dizziness, mood swings, low sex drive and more. The list can go on and on.
Is it peri-menopause? It could be, it also might not be BUT the fact that you're relating to these symptoms shows something isn't quite right for you. PLUS menopause will affect every woman on the planet so arming yourself with the facts and strategies to manage it is in your best interests.
As you age your body need something different. Punishing yourself at the gym, restricting your food and the 'go hard or go home' attitude isn't cutting it any more; the way you used to do it or the way you see 20-something year old influencers on Instagram and TikTok doesn't do the same job while your hormones are changing.
Do you want to learn more about this? Do you want to be strong, confident and bursting with energy. I want to help you live your best life because you'll live 1/3 of it post-menopause. Life it too short to be miserable and punishing yourself so I've got the perfect thing for you.
BETTER.BODY.BALANCE is my 12-step process to managing your menopause. Each week we'll cover a different aspect of what's happening to your body and how you can manage it in terms of our nutrition, exercise, mindset and lifestyle choices.
It's run via a Facebook group with a combination of LIVE and pre-recorded webinars and Q&A sessions as well as an option to upgrade for some one-to-one sessions. This means we can discuss things that are much more relevant to you and what you're experiencing. You'll get eternal access to that Facebook group.
I'm so excited for you to be part of my first intake and proud of you for investing in you and your future self to help you feel the best you possibly can at this stage.
You WANT THIS at the pre-sale price to get exceptional value. If you'd like to find out about upgrading to a 4-weekly one-to-one check-in (my weekly calls are fully booked) the drop me an email.
Once you are booked in, you'll receive the link to the Facebook group and the course breakdown will be there for you to see everything we'll cover. You can also ask about topics that may not be there and if it's within my scope, I'll cover it also.
Can't wait to see you in the group
Pam xx