Description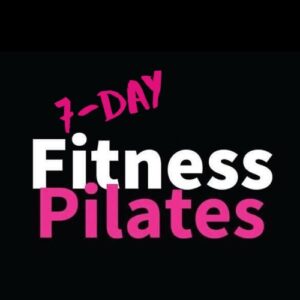 FITNESS PILATES  is a workout that takes aspects of traditional Pilates exercises and integrates them into a full body workout; the whole body is connected and works very well when our exercise regimes mimic this.
This 7-day programme follows a different FITNESS PILATES workout each day.
We'll include working on posture, glutes & legs, upper body, flexibility, and, back & obliques, pelvic floor and full body.
You have a 7-day meal plan and recipes you can follow as well as motivational videos from me discussing various topics about lifestyle, nutrition and exercise.
You can join the programme and join the  Facebook support group or you can follow it without the group.